Fries with Benefits Burger Bistro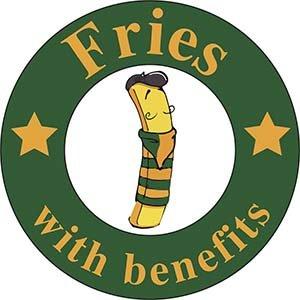 Fries with Benefits in the heart of the Limassol old town, at Saripolou Square, has become known for its fast, but fresh and real street food it makes. Its homemade burgers in fresh brioche buns and pita bread especially made for burgers stand out in the menu. Either you are a 100% beef-burger lover, or you would better go for the veggie burger version or even the amazing quinoa burger, or the chicken gourmet burger you will enjoy a homemade meal, both fresh and fulfilling. The burgers are perfectly accompanied by homemade French fries, with unusual sauce dips, which can be a delicious meal on their own, too. Thus, if you are strolling around the Limassol city center, this shop is what you should look for if you need a fulfilling meal with a homemade touch, in a convenient price.
For orders, there is an online service and a delivery service.
The shop is open daily 12:00 – 00:00.